4br Casa Amueblada con Vista y 4 Dormitorio (Caballo Blanco) in Providence, Rhode Island For Sale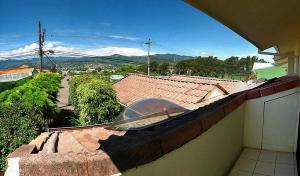 Price: $130,000
Seller:
Date/Time:21 Jun, 05:41 a.m. EST
Type: Wanted rentals, For Sale - Private.

Casa Amueblada, con Vista y 4 Dormitorio
Localización:
Cartago, Costa Rica
Dormitorios: 4 Baños: 3
Área de la estructura:
xxxx sqft. / 150.0 sqmtrs.
Área de la tierra:
0.10 acres / 0.02 hects.
Broker Ref: xxxx
Caballo Blanco (cerca de Walmart); Cartago -- Esta excelente casa fue construida y diseñada para contar con todas las comodidades familiares y aprovechar todos los espacios. En un barrio de excelentes vecinos, tranquilo y de fácil acceso. En un lote de 236 m2, la casa principal tiene una construcción de 140 m2, con todas las comodidades que usted se merece. También, en la parte trasera de la propiedad, hay un apartamento de huéspedes (o apartamento para alquilar, o 4º dormitorio), con entrada independiente. El apartamento tiene unos 10 m2 de construcción, y consiste de un espacio abierto (con cama, cocineta, sala, etc.) y baño. En la casa principal, la cocina (con isla) tiene con un estilo Página para más detalles
Contacto Patrick Mulheren Costa Rica Real Estate Group + 506 xxxx-xxxx

Price: $259,900
Time: 02:12 p.m. EST
Date: 28 Nov

1br Apartment for sublet
A 1BHK apartment for rent available from 1st week of October 2012 for 9 months to sublease. Its nice and spacious...
Price: $1,085
Time: 01:54 p.m. EST
Date: 27 Nov

Price: $289,000
Time: 01:05 a.m. EST
Date: 25 Nov

Price: $94,900
Time: 07:44 p.m. EST
Date: 24 Nov
4br 14 David St Smithfield
14 David St Greenville, RI Click For Listing Website Click For Interactive e-Tour Not your typical Cape. Open and...
Price: $224,900
Time: 04:42 p.m. EST
Date: 24 Nov

Price: $449,000
Time: 09:31 a.m. EST
Date: 24 Nov